Session 3: Science
0.5 hr Art and 0.5 hr Biomed CEUs approved by the Association of Medical Illustrators
Discovering the Body: Supporting anatomical learning through biomedical visualization Heading link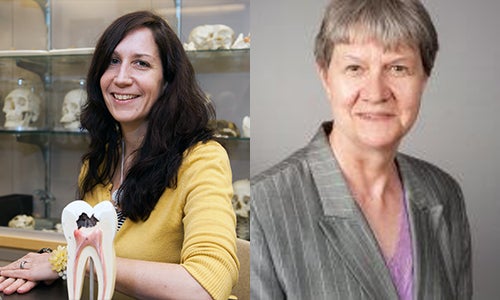 Allison F. Doubleday
Alison Doubleday is an Associate Professor in the Department of Oral Medicine and Diagnostic Sciences and Director of Faculty Development at the University of Illinois Chicago, College of Dentistry. Alison teaches human gross anatomy and embryology to first-year dental students and is involved in curriculum design and development within the UIC college of dentistry.
Nancy Norman
Nancy received a Master's degree from the School of Education at Northwestern University in Evanston IL and a bachelor's degree from Canisius College, in her hometown of Buffalo NY, where she majored in Psychology and minored in Mathematics. Nancy was appointed as an Instructional Technologist at the College of Dentistry in 2010, charged with assisting in the transition to the DMD curriculum, and
providing support for faculty on the instructional use of technology. Before coming to Dentistry, Nancy was at UIC's College of Medicine where she was an Instructional Design Coordinator for distance education in the Department of Medical Education.
Prior to coming to UIC, she worked at Loyola University's Center for Instructional Design for 13 years where she managed instructional projects, assisted faculty in their transition to online courses, wrote and produced videos, and trained faculty in the use of
instructional technology. While at Loyola, Nancy earned a graduate certificate in Adult Instructional Management and had the privilege of studying Logical Learning Theory under the tutelage of its author, psychologist Dr. Joseph F. Rychlak, an accomplished learning theorist.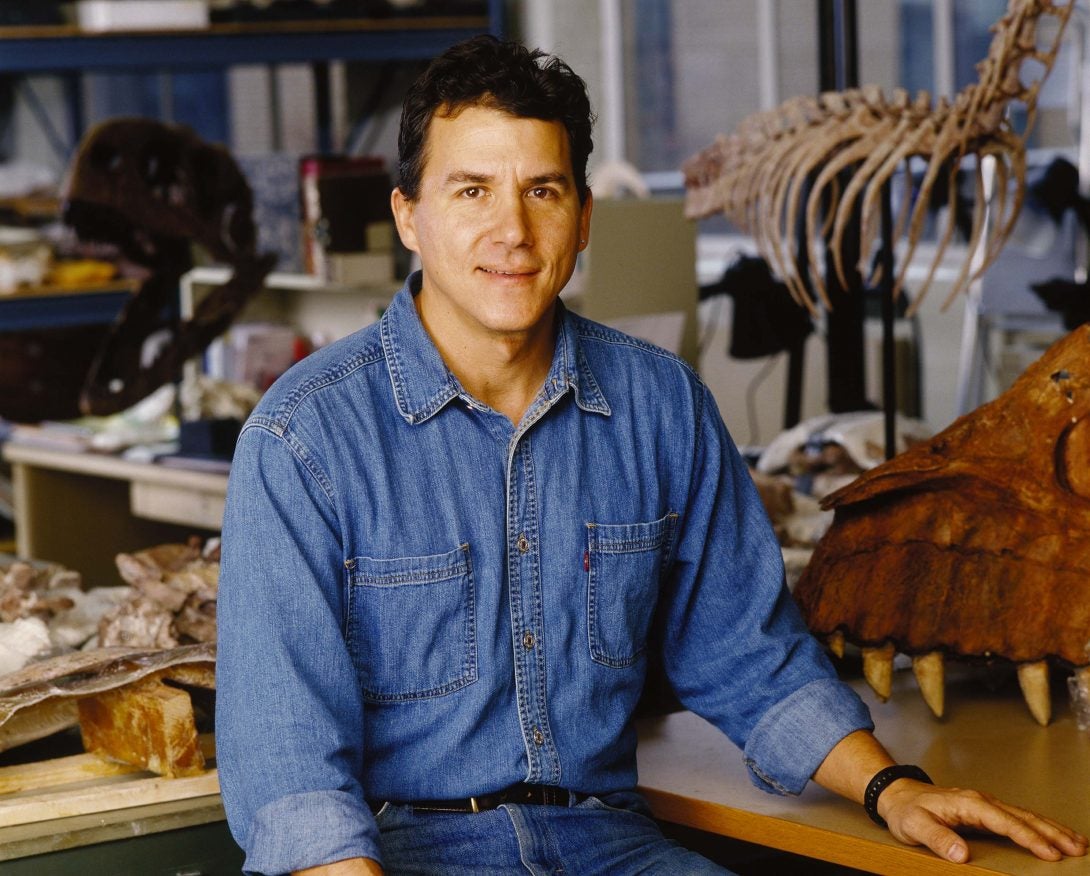 Paul C. Sereno, Professor, University of Chicago
Paul Sereno, Professor and National Geographic Explorer, works in his Fossil Lab at the University of Chicago, resurrecting creatures long extinct. His field exploits began in the foothills of the Andes in Argentina, where Sereno discovered the earliest dinosaurs. Other expeditions have explored the Sahara and Gobi Deserts, India's Thar Desert and remote valleys in Tibet. A menagerie of spectacular crocodiles and dinosaurs have been unveiled, including giant 50-foot long predators, digging raptors, head-butting dwarfs, and a 40-foot-long SuperCroc. His latest discovery is a human graveyard in the Sahara predating the Egyptian pyramids. Featured in many National Geographic magazine stories and NOVA documentaries, Sereno was named Teacher of the Year by the Chicago Tribune, given the University Medal for Excellence by Columbia University. His efforts to foster up-and-coming scientists among urban youth earned the Presidential Award for Excellence in Science, Mathematics, and Engineering Mentoring from President Obama in the White House.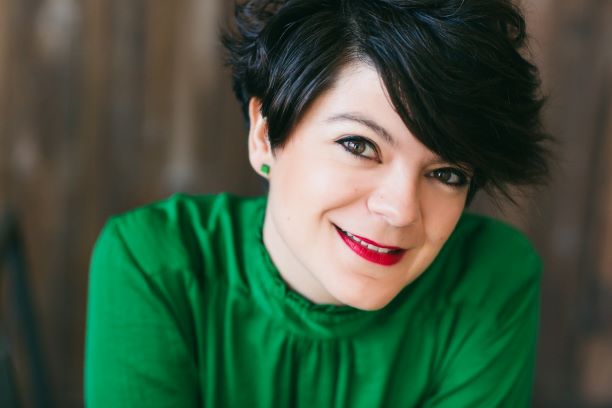 Isabel Romero Calvo, MS PhD
Isabel is a scientific illustrator and animator living in Heidelberg, Germany,where she joined the
Communications Team as the first scientific illustrator of the European Molecular Biology Laboratory (EMBL). She is the founder and Creative Director of Morphology (www.morphologyvisuals.com), a scientific communications company. Additionally, she is an instructor with the Undergraduate Minor in Life Science Visualization at UIC. Isabel grew up in the picturesque town of Granada, Spain, where her passion for both science and art formed. She completed her BS degree in Pharmacology, and earned her PhD from the Biochemistry Department of the University of Granada, Spain. Her research interests took her to the United States, as a biomedical researcher at the The University of Chicago. Throughout her path, Isabel continually sought out creative ways to visualize her scientific discoveries, which led her to the Biomedical Visualization Program at UIC where she completed her MS. In her free time, she can be found caring for her extensive plant collection, watercolor painting, birdwatching, and collecting buttons.